Membership Application Form
The Columbia Montour Chamber of Commerce provides programs and services to organizations in five areas of focus.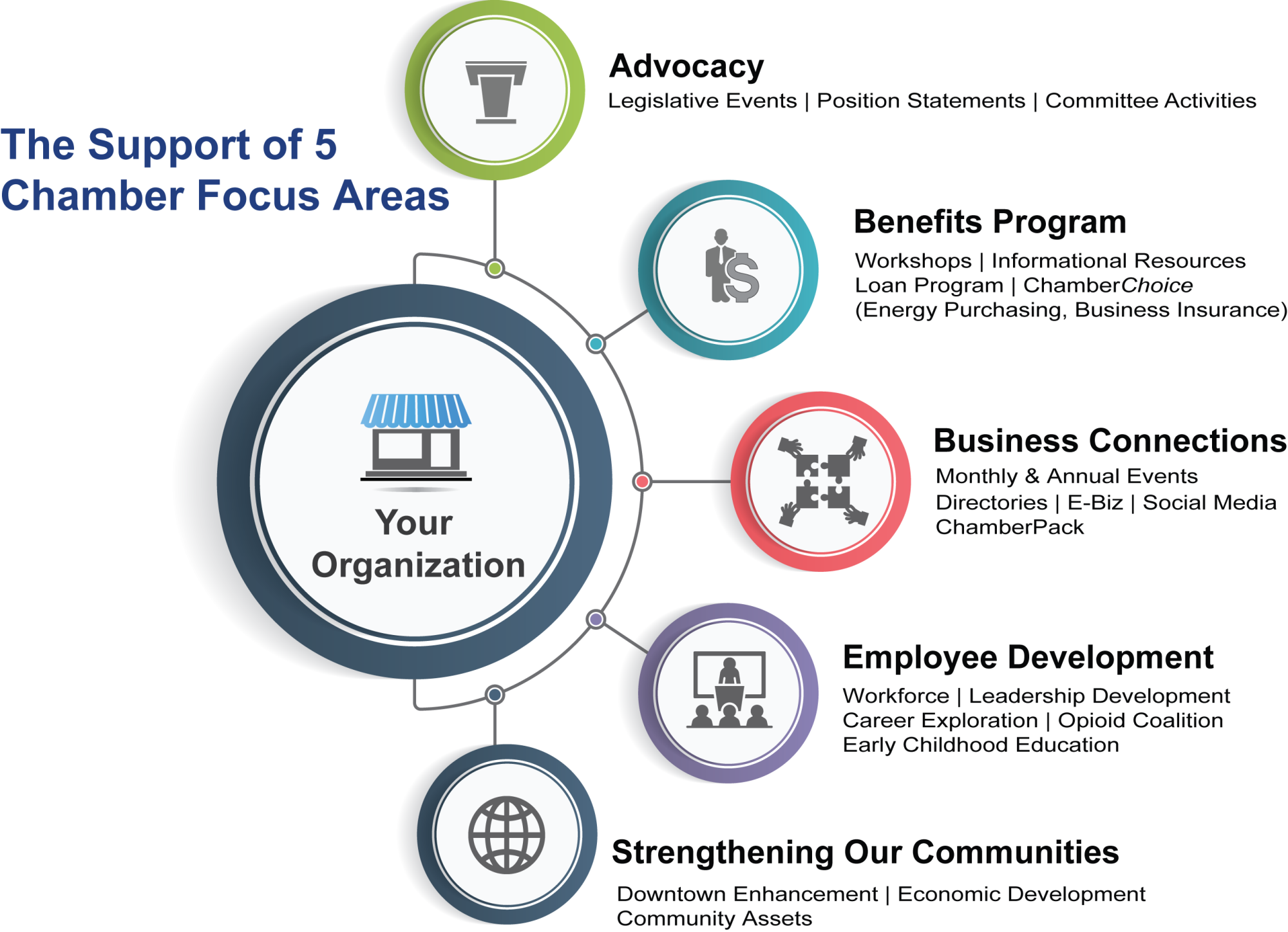 For a complete description of the benefits associated with each investment level, contact Taryn Crayton at The Chamber at 570-784-2522 or tcrayton@columbiamontourchamber.com.
Payments can be made quarterly. Contact the office to make arrangements.